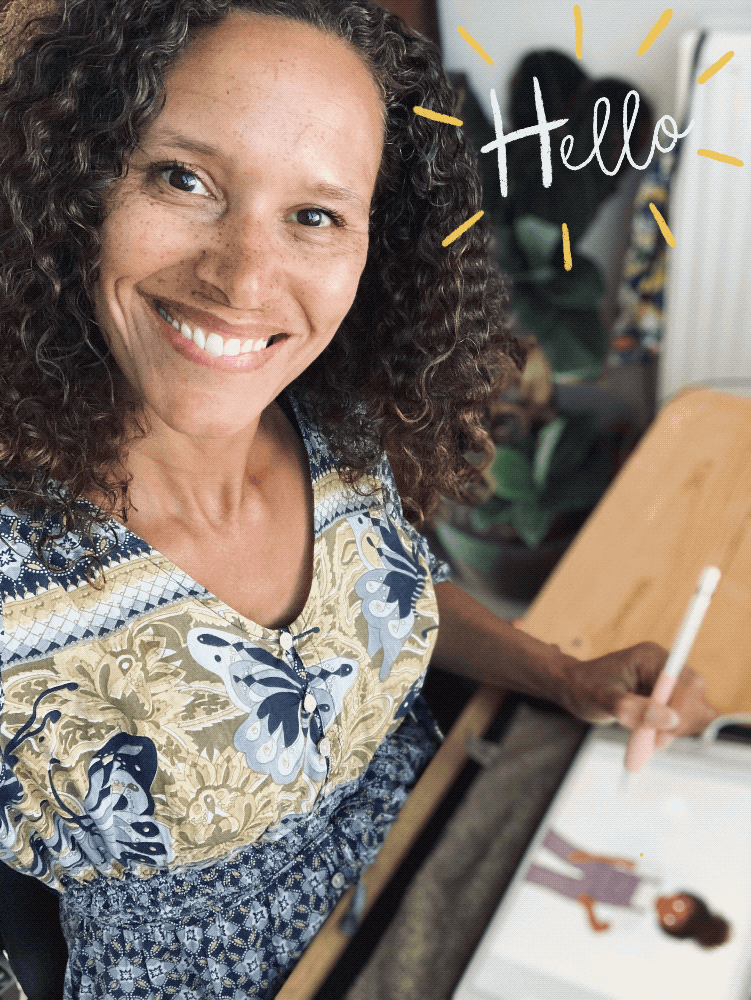 Hi, how lovely to see you here!
I am an illustrator 
from Utrecht, the Netherlands.

​​​​​​​
I spend most of my days drawing, it's what I love to do most! I especially like to draw for small children and it's important to me that children can identify themselves in my work. I also love to design greeting cards. You can find some of my designs at Trader Joe's.
When I am not drawing I spend time with my husband and two daughters, take walks (preferably in nature but I also like the city) listen to podcasts, watch a film or series. And I love to make stamps.  I am a big cat lover and our black cat Chester likes to keep me company while I work.
Some of my favorite things are: a big latte macchiato with a lot of milk foam, the color green, cats, my Ipad, the first sun in spring, dancing all night (or day) ;-), the beach, anything made from denim like jeans, skirts, dresses, bags hats, anything! 
I love all things sweet and cute so I like to give my illustrations that look too. 
If you would like to know more about me please drop me a line at the contact form!
Clients I have worked with: 
Zwijsen; educational publisher, Harper Collins Holland, Leopold Publisher, Rebel girls, Design house Greetings,
Sellers Publishing RSVP, Skowronski & Koch, Tree-free greetings, Uitgeverij Clavis, Penguin Random House